In the making
Welcome! We are the Devon Doughnut Collective, a group of Devon Doughnut Makers on a mission to co-create the first iteration of a Devon Doughnut. We are asking, "Could a dashboard of some kind help to provide a picture of how Devon is faring ecologically and economically? Would this be useful to people living and working here? If so, how, and to do what?"
Our approach
We are placing equal importance on three task streams in developing a Devon Doughnut.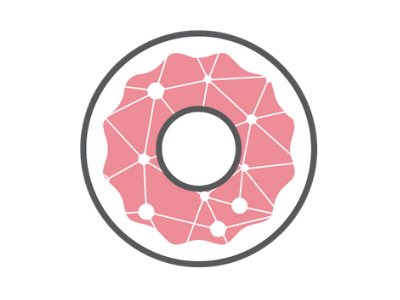 Planning
The strategy team is looking at a unifying process that connects different levels and sectors.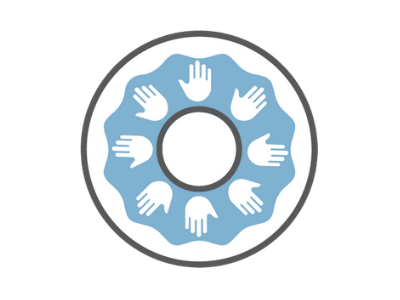 Making
The metrics team is looking at keystone indicators, doughnut segments, dashboards and scale.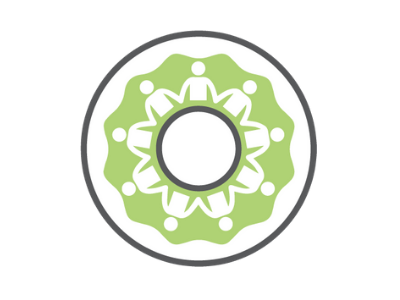 Sharing
The participation/outreach team is looking at communications, a public programme, widespread engagement.
By Cllr Joseph Rose – Doughnut Economics is a flagship for the emergent regenerative economics movement. In this video Cllr Joseph Rose (SHDC) shares his reasons for working with the Devon Doughnut Collective to create a 'Devon Doughnut'.
From inside the kitchen
We're updating this slide deck regularly to track the progress made in our sessions (and in between) by the Devon Doughnut Makers.
The Regenerate Devon team were looking for ripples, initiatives and prototypes to come out of the Regenerate Devon Summit. We are happy to share that the 'Devon Doughnut Makers' have received a small pot of Summit money to establish this website.
Many thanks to our friends!
Voices from the community
"I think we have some great foundations in Plymouth. e.g. how would Plymouth Trauma Informed Network inform the Doughnut? What measures would Environment Plymouth bring? What measures of equity would we use? What could we use to measure collaboration?"
- Matt Bell
"I'm a 'let's get on with it' person… from the perspective of working with other officers at DCC, I think that the urgency of creating a Devon Doughnut is about making sure that current decisions don't have a negative social or environmental impact. The challenge will be to square that with immediate and short term funding from central government and to use the Doughnut to help us Build Back Better."
- Polly Frost
"I am feeling increasingly clear that it's the civic voice / role this group is best placed to leverage – change really happens when there's meaningful opportunities to participate… this is about how communities have a say in what kind of tourism they want to see in the bioregion (for example). So to my mind there's something very balancing about it – not all civil society, not all local government, not all industry, but a combination of things. It's a citizen voice that's been missing."
- Angie Greenham